The CI of the alliance system is in the form of one letter, one letter, close to a square without any part sticking out, which means that the company and its partners, manufacturing and IT are united and grow together.
Blue stands for trust, honesty and constant development.

The font in the square frame symbolizes the solidity of Yonhap System Bearings.
Bearings are not prominent parts, but they are essential parts of every machine.
It has to be durable and fulfill its role in its place.
This is similar to the direction we want to go.

Bearing Division Brand Slogan
BEARING MACHINES, BEARING THE WORLD
Bearings are the center of all power!
The etymology of Bearing means 'to turn something around'.
Just as the bearings we made make machines run smoothly, it contains the meaning of creating the power to make the world go round.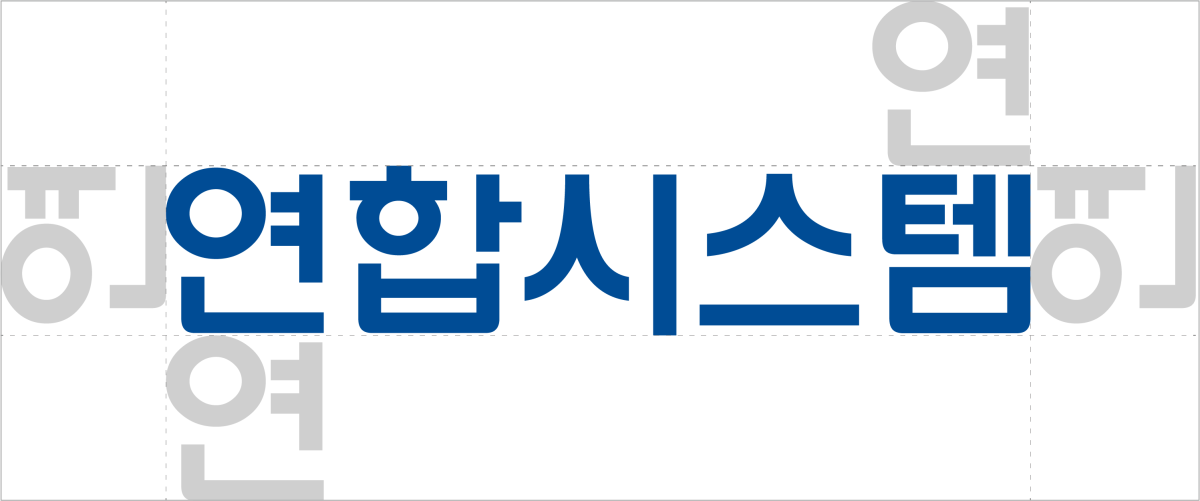 Leave a margin above, below, and to the side of the logo that is at least equal to the height of the first letter Y.
Keep white space to a minimum, and keep it away from other graphics.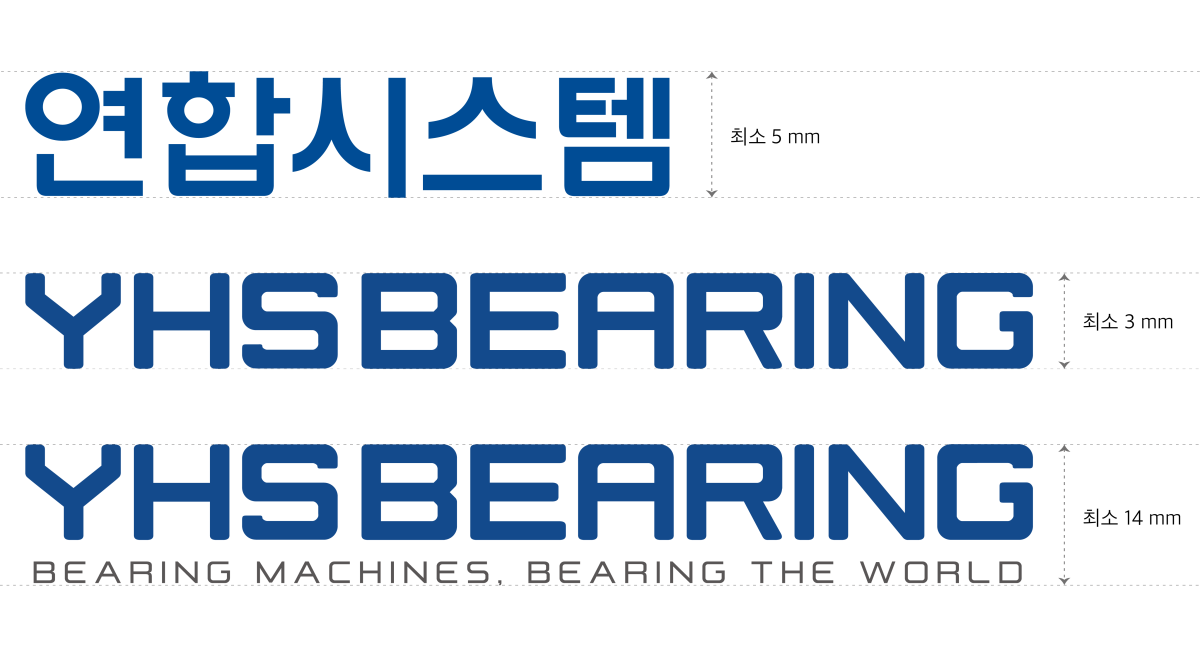 Size Guide
You must use both elements: our CI, the color of our slogan, and the spelling of YHSBEARING.
Logo Color: PANTONE 653 C: C100%, M62% Y0% K 20%: R0% G82% B148%
However, if the background is the same as the logo color, you can select and use white, black, or 40% gray.
If only Yonhap system type is used, the type width should be at least 5mm and YHSBEARING should be 3mm or more.
If including a slogan, it must be at least 14mm.