Quality
We develop and produce bearings with the performance desired by our customers quickly and accurately. In addition, we have established a company-affiliated research institute and a precision measurement room equipped with various precision measuring instruments to continuously strive for the development of new technologies for bearing design and manufacturing.
Safety
The top priority is to create a work site that can protect the safety and health of workers and achieve a zero-accident company. We will strive to create a safe and healthy workplace through in-house safety training and periodic inspections.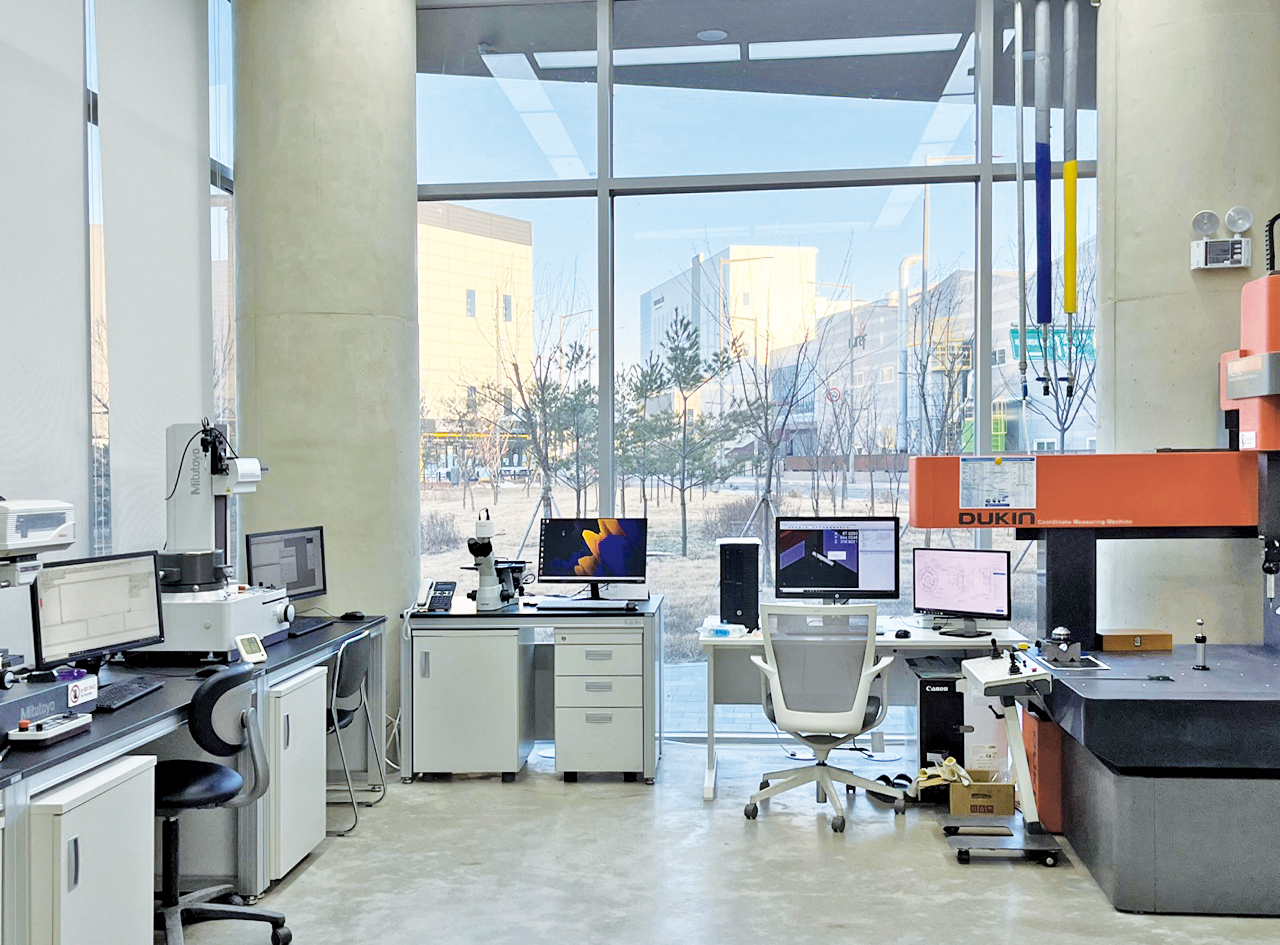 50 years of manufacturing technology and know-how
Development and production of non-standard customized bearings
You must have source technology in all areas of production, including planning, design, prototype production, mass production, quality control, delivery, and after-sales service.
best quality
-Precision measurement room
– Minimize floor vibration, apply anti-vibration system
-Temperature and humidity management according to standard room environmental standards
optimal design
-Advanced design techniques of professional researchers
– Various programming
-PML (Product Lifecycle Management System)
Acquired recognition as an excellent business place for risk assessment
Worker safety and health is our top priority
Risk assessment and safety activities are conducted periodically or frequently to achieve an accident-free workplace.
Risk Assessment Certificate
We find and evaluate hazards and risk factors that may occur during work and hidden risk factors that occur during production activities in advance, and by improving equipment and work methods, we liberate disasters and continuously improve and manage them.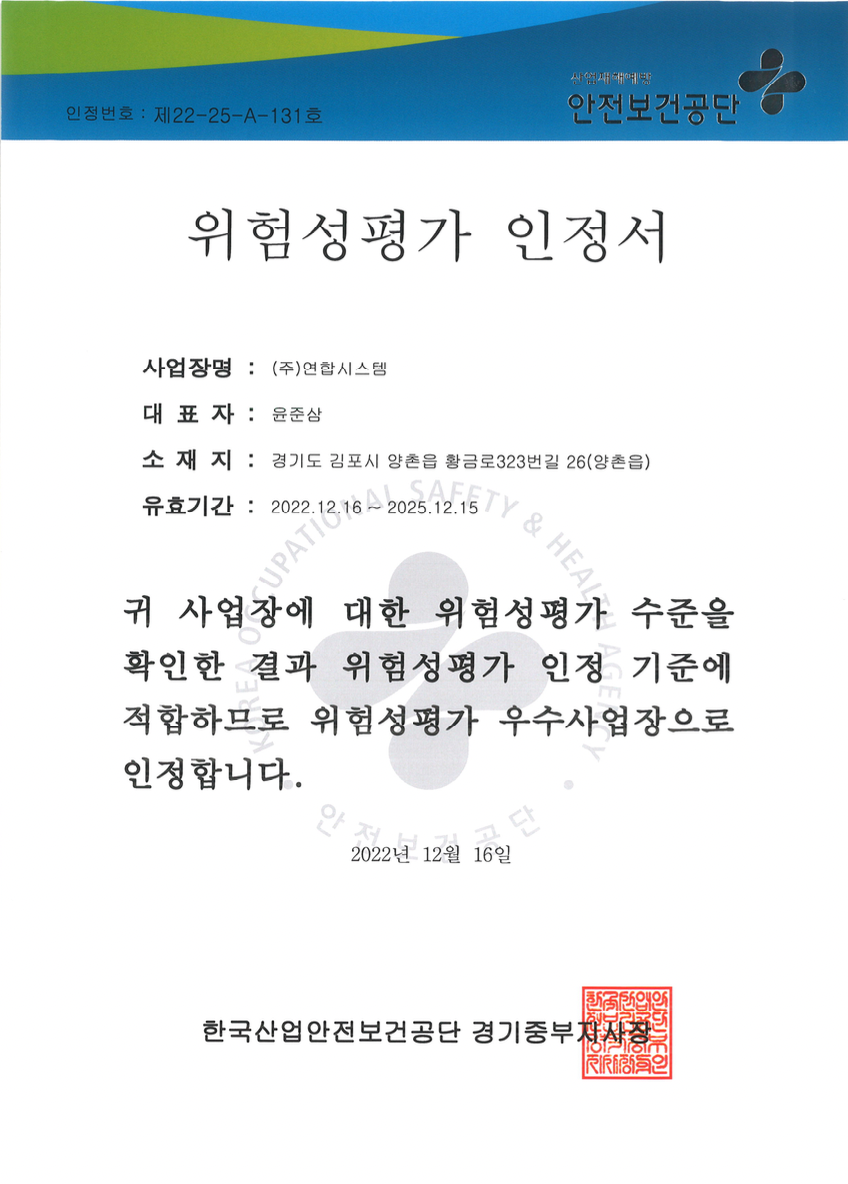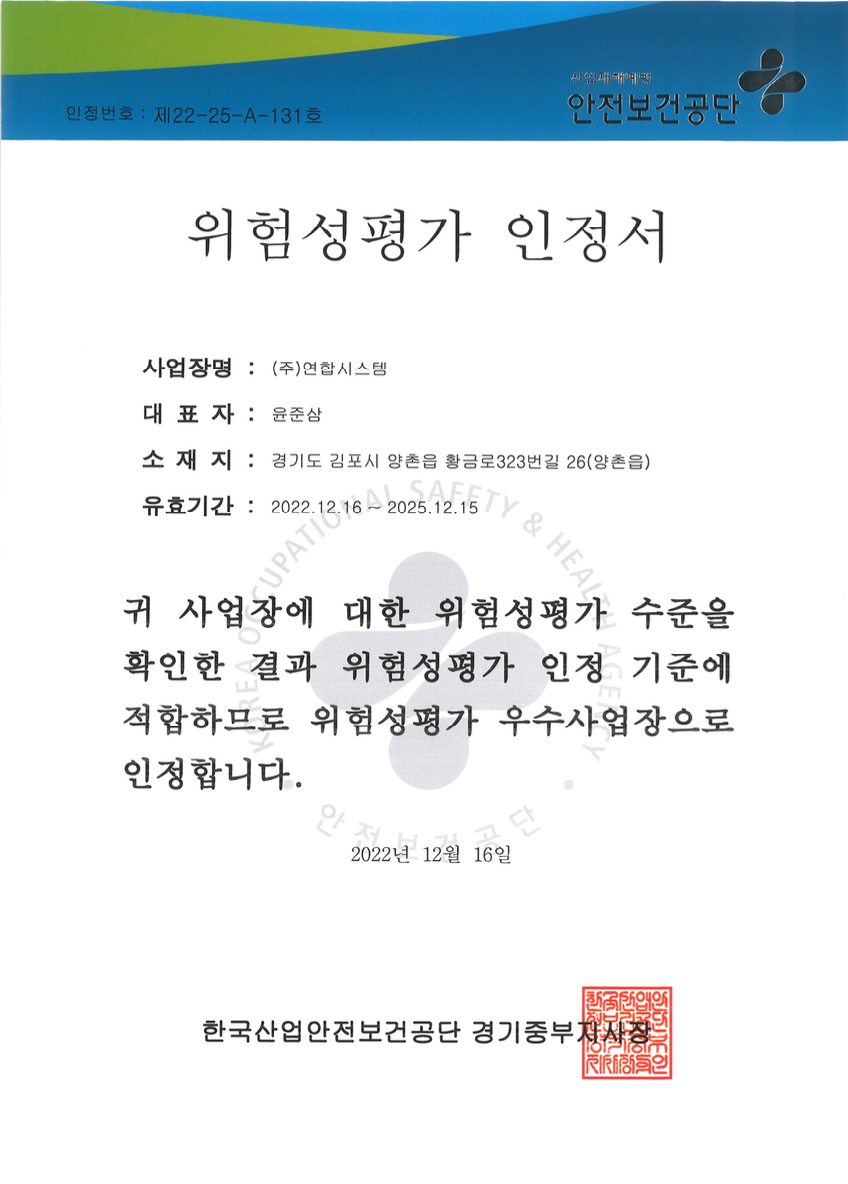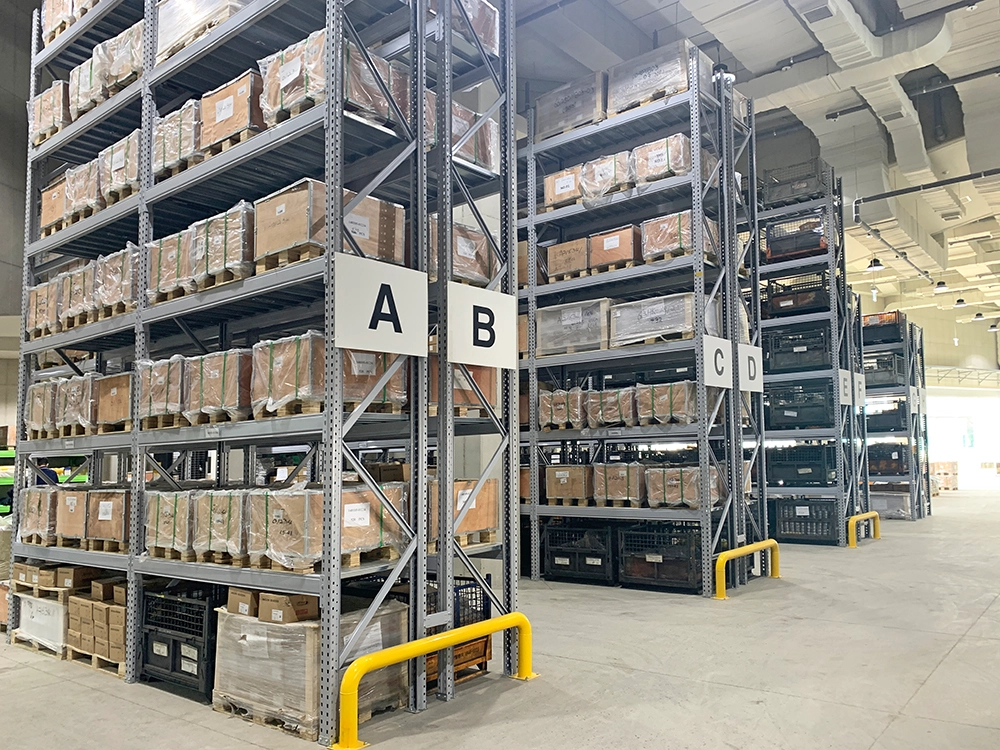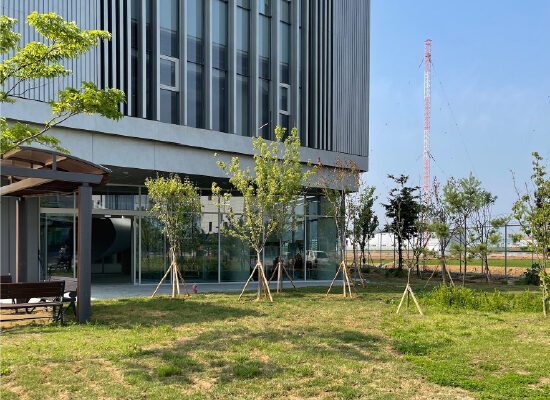 Create environmental performance
Establishment of an eco-friendly workplace for a sustainable future and protection of human environment
Introducing the GHP air conditioning system, which uses natural gas instead of electricity to significantly reduce carbon emissions, and plans to install sunshades for rooftop parking lots, we are making efforts to take a step further from people's happiness to the happiness of the earth.
Reduction of greenhouse gases

Hazardous Substance Management

energy savings

Establishment of management strategy according to ISO 14001 standard